Events are the most important thing in everyone's Business and life. Events are a great way to promote your company, bring in new customers, and impress existing ones. But it can also be a lot of work to plan and execute.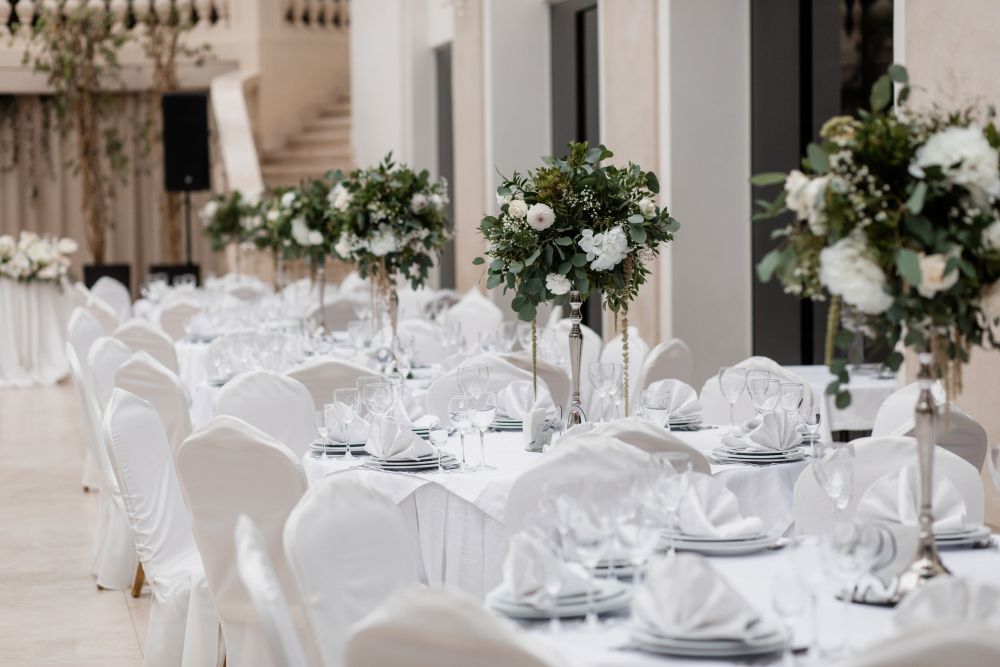 When it comes to event hosting, there are a lot of responsibilities such as planning & coordinating with all the departments, greeting and directing the guest, clients & customers, arranging seating arrangements and planning for proper cleaning up before and after the event, there are always a lot of things to think about. Event hosts worry about many things and one of the most important is how to clean up before and after an event. In order to make your event successful you will need professional event cleaning service.
When it comes to organizing a successful event, there are many details to pay attention to and one of the most important is an event clean up service. It can be hard to find the perfect balance between affordable rates and an experienced staff, which is why we would like to take this opportunity to tell you about our company's event cleaning services. An event cleanup service will not only help in setting up a professional image but also make sure that your space is fully booked for any future events.
Why Do I Need an Event Cleaning Service?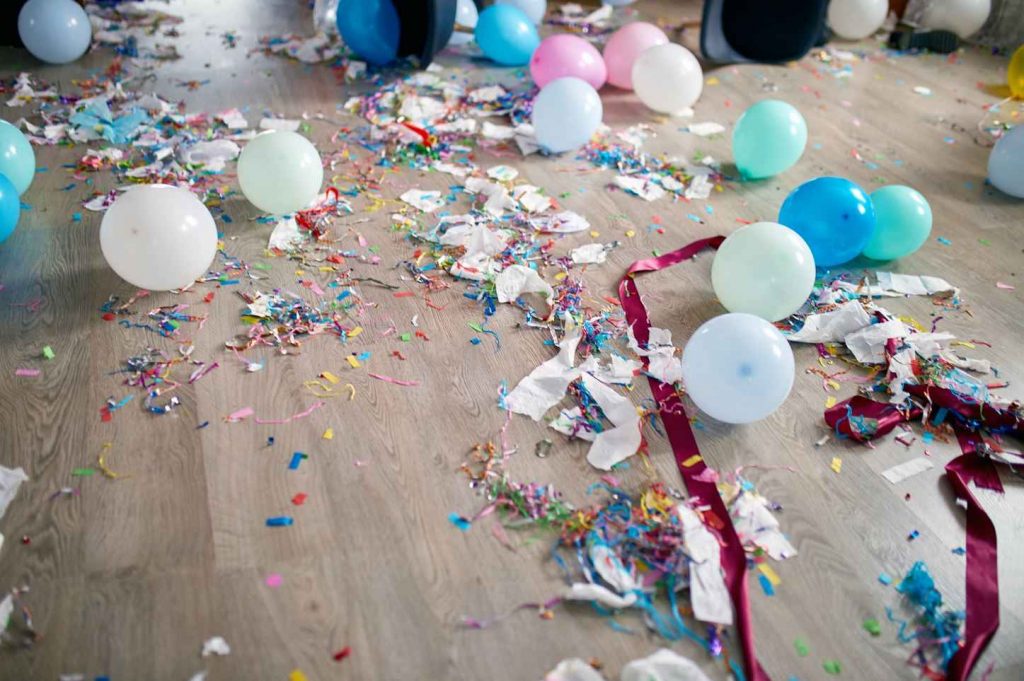 If you're hosting an event, then you know how important it is to have a clean and presentable space. Not only does it make a good impression on your guests, but it also helps to create a more enjoyable experience for everyone involved. And while you may be able to handle the cleaning on your own leading up to the event, during, and after can be a different story. That's where hiring an event cleaning service comes in. Here are just a few reasons why you may need to consider this option:
1. You'll be able to focus on other aspects of the event.
Planning and hosting an event can be a lot of work. There's so much to think about and do leading up to the big day that it can be tough to juggle everything at once. If you're trying to do it all yourself, then something is bound to fall through the cracks. But if you outsource the cleaning to a professional service, then you can take care of other important tasks and know that the cleaning will be taken care of.
2. They have the necessary cleaning equipment and supplies.
Cleaning an event space properly requires having the right equipment and supplies on hand. This can include multiple cleaning tools, a large supply of paper towels and sponges, and plenty of sanitizing supplies. Of course, it's not just the tools that contribute to a thorough cleaning job; workers are also needed to reach high spaces and clean items that cannot be reached by other means. If you're trying to do everything on your own, then chances are you don't have access to the right equipment or supplies. This can make the cleaning process much more challenging than it needs to be.3. They have experience in this kind of work. The professionals who clean event space for a living are well-versed in how to handle this type of task as efficiently as possible. With their experience and knowledge, they can quickly and efficiently get it cleaned.
Preparing Ahead of Time
No matter what kind of event you're hosting, it's important to plan ahead and be prepared for the cleanup. That's where event cleaning services come in. Here are a few reasons why you need an event cleaning service, and how to prepare ahead of time:
1. You'll Save Time and Money
If you try to clean up after your event yourself, it's going to take a lot of time and effort. Not to mention, you'll likely need to rent or buy cleaning supplies that you might not use again. Hiring an event cleaning service means that everything will be taken care of quickly and efficiently, so you can focus on other things.
2. Your Event Will Run smoothly
The last thing you want is for your event to be disrupted by a messy cleanup. Hiring an event cleaning service means that everything will be taken care of before your guests arrive, so the only thing you'll have to worry about is having a good time.
3. You'll Make a Good Impression
First impressions are important, and your guests will definitely remember how clean your event was. If you want to make sure your event is remembered for all the right reasons, hire an event cleaning.
What are some timely tips for the event host?
Make a list of all the areas that need to be cleaned before the event and delegate cleaning tasks to different team members.

Create a cleaning schedule and checklists to make sure everyone knows when and where they need to clean.

Inspect the event venue before the event to ensure that it is clean and ready for guests.

Have plenty of cleaning supplies on hand so that you can quickly clean up any spills or messes that occur during the event.

After the event, do a thorough cleanup of the entire venue so that it is ready for the next event.
What should be cleaned and event checklists
As an event host, you should be prepared for anything and everything. That includes making sure your venue is clean and presentable for your guests. Event cleaning services can help take care of the nitty-gritty details so you can focus on more important things. But what exactly should be cleaned before and during an event? And what should be on your event checklist?
Here are some things to consider when it comes to event cleaning:
Pre-event cleaning
The week before your event, deep clean your entire venue. This means dusting, mopping, vacuuming, and scrubbing every surface.
On the day of your event, do a final walk-through of the venue to make sure everything is in place and clean.
Make sure all bathrooms are stocked with soap, paper towels, and toilet paper.
As an event host, you are responsible for making sure your venue is clean and presentable for your guests. This means that you need to think about what needs to be cleaned before and during the event. Event cleaning services can help take care of the heavy lifting for you, but it's still important to have a plan and know what needs to be done.
There are a few key areas that should be given extra attention when cleaning for an event:
The entryway and lobby:
First impressions matter, so make sure your guests are greeted with a clean and welcoming space. This includes sweeping and mopping floors, dusting surfaces, and polishing any glass or metal fixtures.
The bathrooms:
Bathrooms should be clean and stocked with all the necessary supplies (toilet paper, soap, paper towels, etc.). Pay special attention to the toilets, sinks, and mirrors. Make sure there is no dirt or grime build-up anywhere.
The event space:
This is the main area where your guests will be spending their time, so it's important that it is clean and comfortable. This includes vacuuming carpets, sweeping and mopping floors, dusting surfaces, and cleaning
During the event
Have someone assigned to cleaning up spills and messes as they happen.
At the end of the night, do a final sweep of the entire venue to make sure nothing was missed.
Bathrooms should be checked regularly throughout the night to make sure they are clean and stocked.
Post event cleaning
After your event is over, it's important to have a checklist of things that need to be done in order to prepare for post event cleaning. Here are some key items to include on your checklist: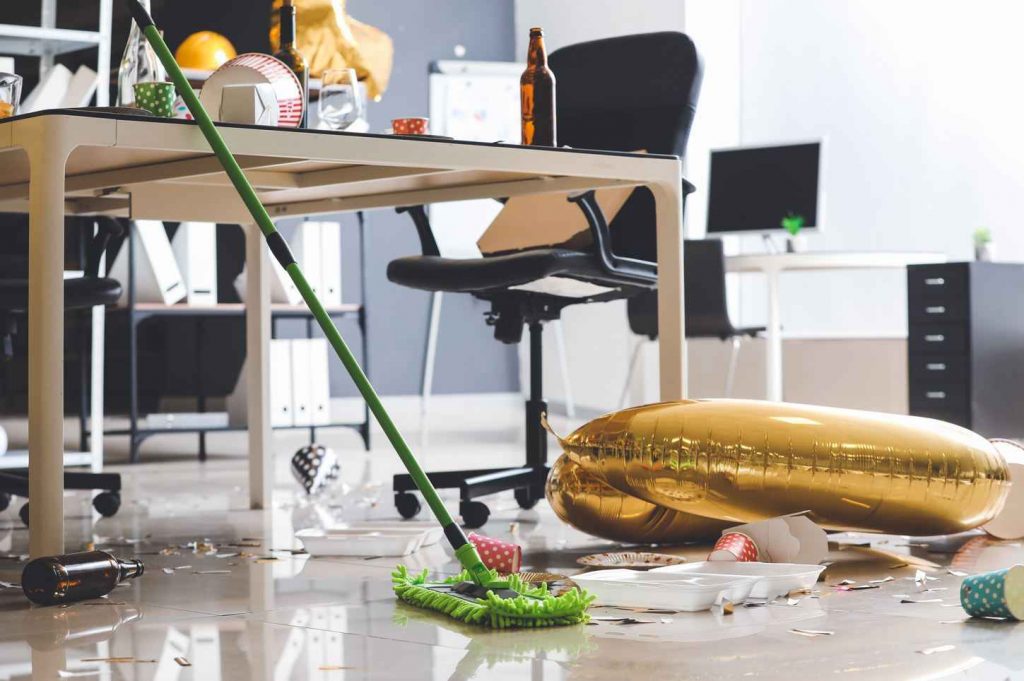 Remove all trash and debris from the event area
Pick up any loose items that may have been left behind
Wipe down all surfaces and clean up any spills
Vacuum or sweep the floors
Dust all surfaces
Once you've completed the above steps, your event space will be ready for post event cleaning. Post event cleaning is a crucial part of the event process and should not be overlooked. A professional cleaning company will have the experience and knowledge to properly clean your event space, ensuring that it is ready for the next event.
Conclusion
There are many reasons why you might need event cleaning services, but the most important one is to ensure that your event venue is left in pristine condition. Our experienced and professional team of Natoma cleaners will be able to take care of all the nitty-gritty details, so that you can focus on enjoying your event. If you're wondering how to prepare for event cleaning services, the best thing to do is to communicate your needs and expectations clearly with the cleaning company. That way, Natoma can tailor their services to suit your specific requirements.
How to hire a Event cleaning service provider
When it comes to event cleaning, there are many different factors that you need to consider. Here are a few tips on how to hire a service provider:
Determine the scope of work. What exactly do you need cleaned? Make a list of all the areas that need to be addressed.
Research various event cleaning companies. Ask for referrals from friends or look for online reviews.
Get quotes from several different companies. Be sure to compare apples to apples when it comes to services offered and price.
Choose a company that you feel comfortable with and that offers a good value for the price.
Be sure to communicate your expectations clearly with the service provider. Discuss the scope of work, frequency of cleaning, and any special instructions prior to signing a contract.
Follow us on