Say Goodbye to Cleaning Woes
Savvy business owners know the truth – investing in professional cleaning services is a wise decision that pays dividends. It keeps your workplace tidy and inviting and can improve employee morale, boost productivity, enhance customer relations, and lift profits significantly.
Still confused? Scroll down and discover 7.5 reasons for hiring a professional cleaning service.
Why hire a professional cleaning service in Singapore?
You will receive numerous benefits by hiring Natoma professional cleaning services in Singapore. Here are a few –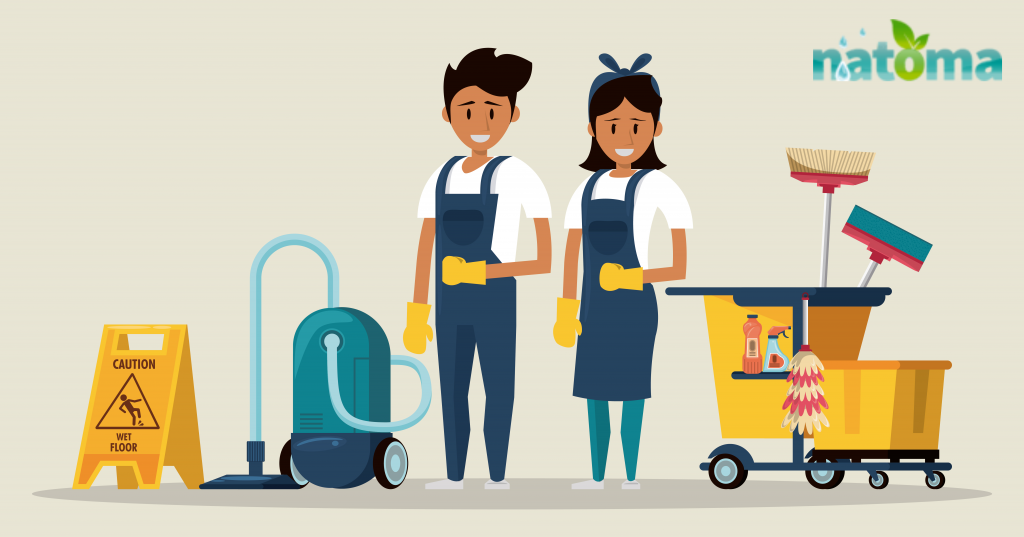 1. They have the right tools.
Natoma's professional cleaning service doesn't just dust and mop – they wield potent tools to tackle dirt, bacteria, stimulants, and other unwanted guests.
With well-maintained equipment ready for battle in their janitorial closet arsenal, the average homeowner or business owner can rest assured that nothing will be taken lightly by this team of professional cleaners who come prepared with everything necessary to get on top of damage from daily wear-and-tear quickly.
2. Get the job done to a higher standard.
Hiring a professional cleaning service means you can expect a higher standard of cleanliness in your home or office. Professional cleaners have the knowledge and experience to tackle even the most stubborn areas, ensuring they are clean and fresh.
By hiring a Natoma for your cleaning needs, you can rest assured that your property is safe. We follow strict cleaning protocols and industry standards to ensure your space is cleaned thoroughly and efficiently.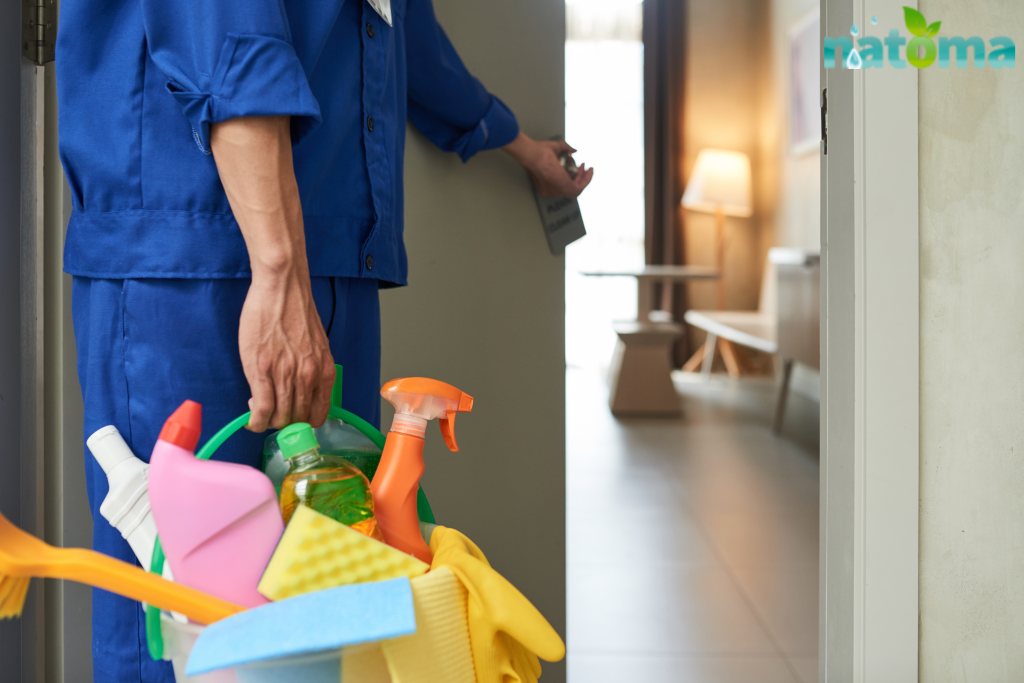 3. Save time and money
Why waste your valuable time cleaning your space when you can hire professional cleaners in Singapore under your budget? Trust Natoma, the best professional cleaning service in Singapore. They have the tools and knowledge to clean efficiently, which means they can get the job done quickly and effectively, saving you money on labor costs in the long run.
4. Customized cleaning plans
Professional cleaning services in Singapore can customize their cleaning plans to meet your specific needs. Whether you need a one-time deep cleaning or regular maintenance cleaning, they can tailor their services to meet your requirements.
5. You don't need to perform any dangerous job
Cleaning is dangerous if you know nothing about appliances and harsh cleaning products. Let Natoma do this job and save yourself the stress of risking your and your employees' health.
While joining hands with Natoma, you will get trained and experienced cleaners. They use eco-friendly cleaning products and equipment that are safe and convenient to use.
6. Benefit from cleaner air
Give your shelves and appliances the professional attention they deserve regularly. Make it easy to keep them dust-free with our expert cleaning services, which come at scheduled weekly, monthly, or even daily intervals, according to your convenience!
Enjoy peace of mind knowing that your professional cleaners can take care of even hard-to-reach places effectively.
7. Cost-Effective
While many assume that hiring professional cleaning services is expensive, it can save you money in the long run. Professional cleaners at Natoma have the tools and knowledge to clean efficiently, so we can get the job done quickly and effectively, saving you money on labor costs.
7.5 Consistent Quality
Natoma, the best cleaning service in Singapore, provides consistent quality cleaning services. We follow a standardized cleaning process and use high-quality equipment and cleaning products, ensuring that your space is always cleaned to a high standard.
Ready to hire your best cleaning partner? If yes, Natoma is ready to help you with any job.